Peppers, Carrots, Asparagus - Oh My!
We're Not Just About Beans Anymore!!!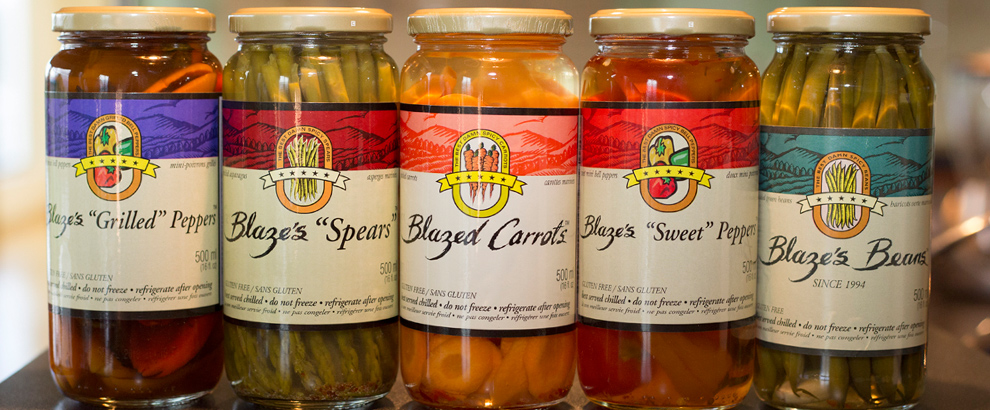 Blaze's Beans has expanded - and we're not talking just office space. Our new Blazing line of products are sure to hit the spot in your Bloody Mary Bar Sunday or any other day of the week you choose. We've added some unique flavors for you to try, such as: Blaze's Grilled Peppers, Blaze's Spears (Pickled Asparagus), Blazed Carrots, and Blaze's Sweet Peppers.
Learn More About Our Products